ON OUR RADAR
PLDT ALPHA partners with Shopee, enables online retailer with Smart Wifi Ads
This targeted marketing platform is set to reach customers through a more personal point-of-contact.
---
Leading ICT and digital services provider PLDT Enterprise—through its corporate business group, PLDT ALPHA—is set to further drive digital transformation among businesses as it provides Shopee, leading Southeast Asian e-commerce platform, with one of its newest innovations: targeted marketing platform, Smart Wifi Ads.
In keeping with its mobile-first and digital-first philosophy, PLDT ALPHA has sought to actively deploy the online marketing tool to different brands throughout the country that share in its vision of reaching customers through a more personal point-of-contact. Among the first to adopt to the targeted marketing approach is the international online retailer out of Taiwan.
Given that Shopee begun as a platform for consumers on the move, it saw Smart Wifi Ads as the perfect medium to extend its to greater audiences. According to Shopee Regional Marketing Director Agatha Soh, their strategy is to first understand their consumers' lifestyles and use this knowledge to provide timely, relevant content.
"Smart Wifi Ads offers a customizable targeted marketing solution that allows us to engage with Filipinos on the go through Smart Wifi hotspots located all over the country," said Soh of the service.
"With a rapidly increasing mobile penetration in the Philippines, we saw this as a tremendous opportunity to reach out to Filipino users and introduce them to the convenience of online shopping on Shopee," she added.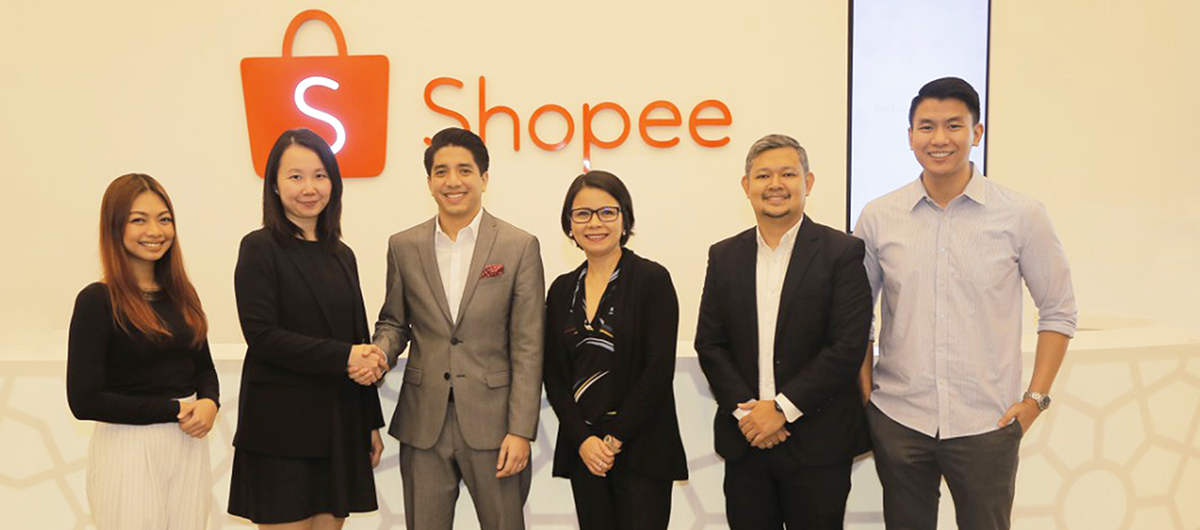 Shopee Partnerships Manager Rheza Rubio, Shopee Regional Marketing Head Agatha Soh, AVP & Head of Corporate Relationship Management for PLDT ALPHA Luigi Casas, AVP & Head of Smart Wifi Ina Pineda, PLDT ALPHA Relationship Manager Norman Azarcon, Voyager Innovations, Inc. Clients Services Mikhail Cruz
The targeted marketing service has indeed proven to be effective for the online retailer with its campaigns yielding higher sales. Of particular benefit to Shopee, is Smart Wifi Ads' SMS blast service. One of many options the solution offers, this has allowed them to enlisting new customers via offers of exclusive voucher codes.
"Digital transformation has really changed the landscape of business—most especially the retail industry, which is constantly challenged by e-commerce, artificial intelligence and fast learning machines," said FVP & Head of PLDT ALPHA Vic Tria. "But we at PLDT ALPHA are committed to ensuring our customers remain at the forefront of disruption, and help them create enhanced retail experiences for their clients," he said.
AVP & Head of Corporate Relationship Management for PLDT ALPHA, Luigi Casas added to Tria's statements saying, "As Shopee seeks to continuously grow its brand and enhance its service delivery, we will be here to meet their every need, enabling them to maintain their position as an industry leader both internationally and here in the Philippines."
With PLDT ALPHA and Shopee both committed to leveraging on technology to improve their operations, the local retail industry is sure to see huge developments in the near future—enabling it to be at par with the global retail scene.